Golf Outings
Golf Outing Services are our Specialty!
Thinking of planning a customer appreciation outing? Maybe a fundraiser; or a day of relaxing and enjoyable golf for your staff? Just remember that any occasion on your calendar becomes a special occasion when you allow us to host your outing.
It is our mission to create a "once in a lifetime experience" for your golf participants while helping to raise money and/or awareness for your organization.
Purpoodock Club provides a unique and memorable experience when bringing a group of business associates, important clients, or friends out for a day of golf. From the moment you and your guests arrive, our staff's undivided attention to detail will create a relaxing day of golf. We are located in Cape Elizabeth, just 10 minutes from downtown Portland.
Planning a successful event can be easy and fun if you have the right support. The list below includes just a few of the services that our golf professionals provide to make your tournament more fun and profitable:
Complete event management by our professional staff
Advice on event format to enhance participation and excitement
A championship course that legends of the game have played
Personalized cart placards and rules sheets
Registration table for guest check-in
Pre-event announcements
Starting assistance
Special event contests (closest to the hole, longest drive, etc.)
Scorecard collection and professional scoring services
Customized scoreboard
Professional bag drop services
Tournament set-up that includes placement of all sponsorship signs
Customized merchandise packages are available
The latest golf equipment, apparel and accessories
The added personal touches so the outing representative enjoys the day as much as the outing participants.
Our 18-hole championship course, beautiful clubhouse, banquet facilities and dedicated professional staff make Purpoodock Club the right choice for your outing, whether you are a small business, large corporation, golfing group or fundraiser!
The second-most important aspect to a successful outing success is Food!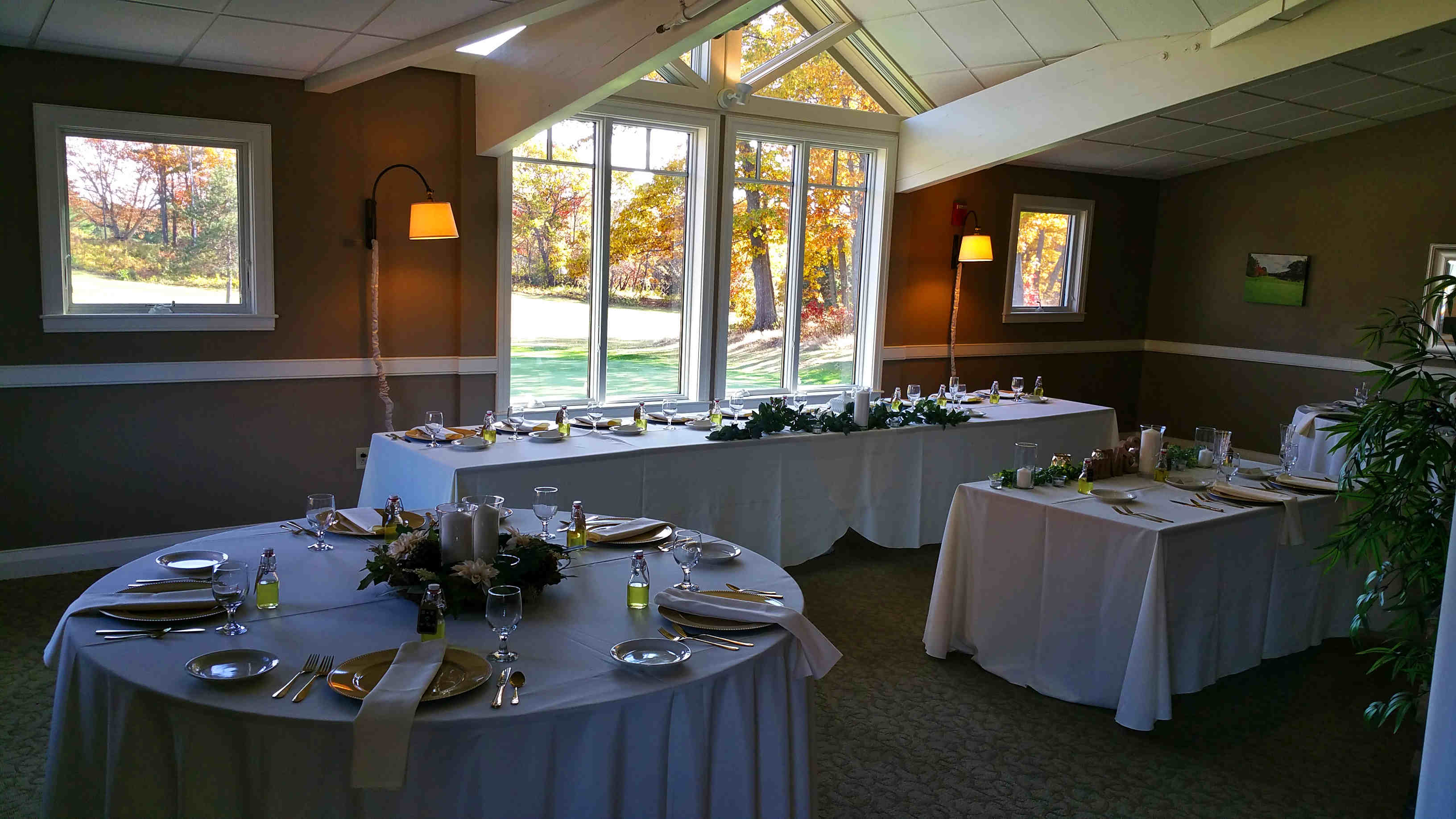 It just wouldn't be fun to gather your group of golfers for a day of recreation … and then send them home hungry! We can serve your guests of up to 150+ so no one leaves hungry!
We have full banquet facilities. Whether it is lunch on the deck, cocktail stations or full course dinner in the banquet room, our Food & Beverage Team will work with you to prepare exactly what you require for your event.
Interested in learning more about how Purpoodock Club can decrease costs and increase revenue for your outing? I invite you to make an appointment to come in for a free consultation.
Tony Decker, PGA
Head Golf Professional